Design an optimal navigation path to encourage bookings. Create an art direction that suggests slow tourism and minimalism.
REDESIGN OF THE ENTIRE PARCEL TINY HOUSE WEBSITE. REFLECTION ON CONVERSION PATHS ON DIFFERENT DEVICES THROUGH A WIREFRAMING AND PROTOTYPING PHASE. DEFINITION OF A GRAPHIC LINE EVOKING THE WELL-BEING, SLOW TOURISM AND MINIMALISM OF TINY HOUSES. IMPLEMENTATION OF A COMPLETE DESIGN SYSTEM TO SIMPLIFY SITE DEVELOPMENT AND EVOLUTION.
Client
Parcel Tiny Houses
Expertises
#Wireframing & prototyping #UI Design #Art Direction #Digital design systems
A completely redesigned booking module, making it even easier for users to book their stay.
REDESIGNED FILTERS AND SEARCH MODULE TO SIMPLIFY BOOKING. NEW BOOKING FUNCTION BY DESIRE OR DESTINATION TO BETTER MEET USER NEEDS.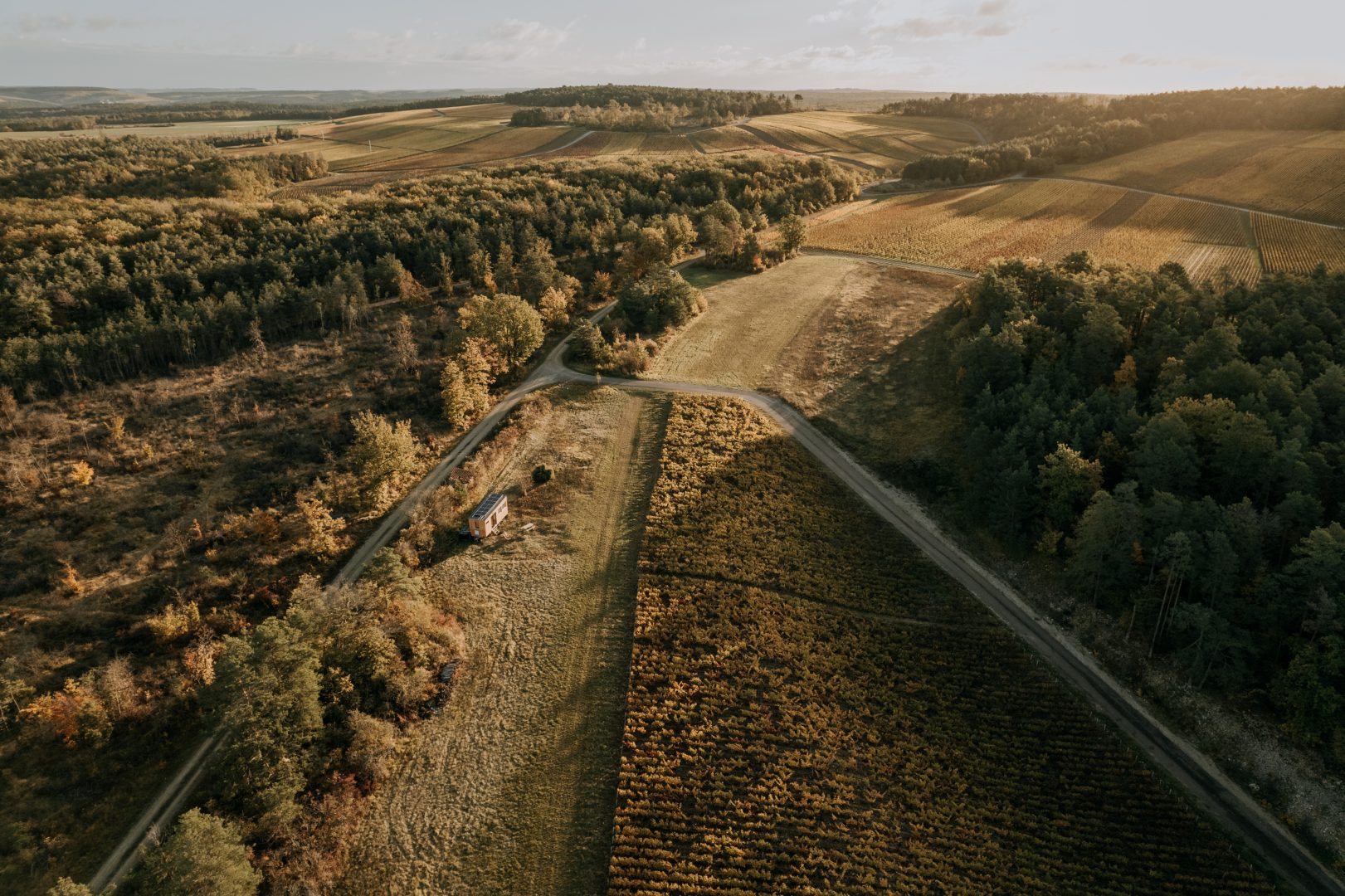 Offer a unique experience with a brand new page on tiny houses, fully adapted to the needs of future travelers.
A NEW INFORMATION HIERARCHY TO PROVIDE THE RIGHT INFORMATION AT THE RIGHT TIME. A BOOKING MODULE THAT'S ALWAYS VISIBLE, A MORE READABLE LIST OF FACILITIES AND PRACTICAL INFORMATION, A PERSONALIZED STAY BY HIGHLIGHTING UNIQUE EXPERIENCES. BRINGING A MORE HUMAN DIMENSION WITH THE WORD OF THE HOST.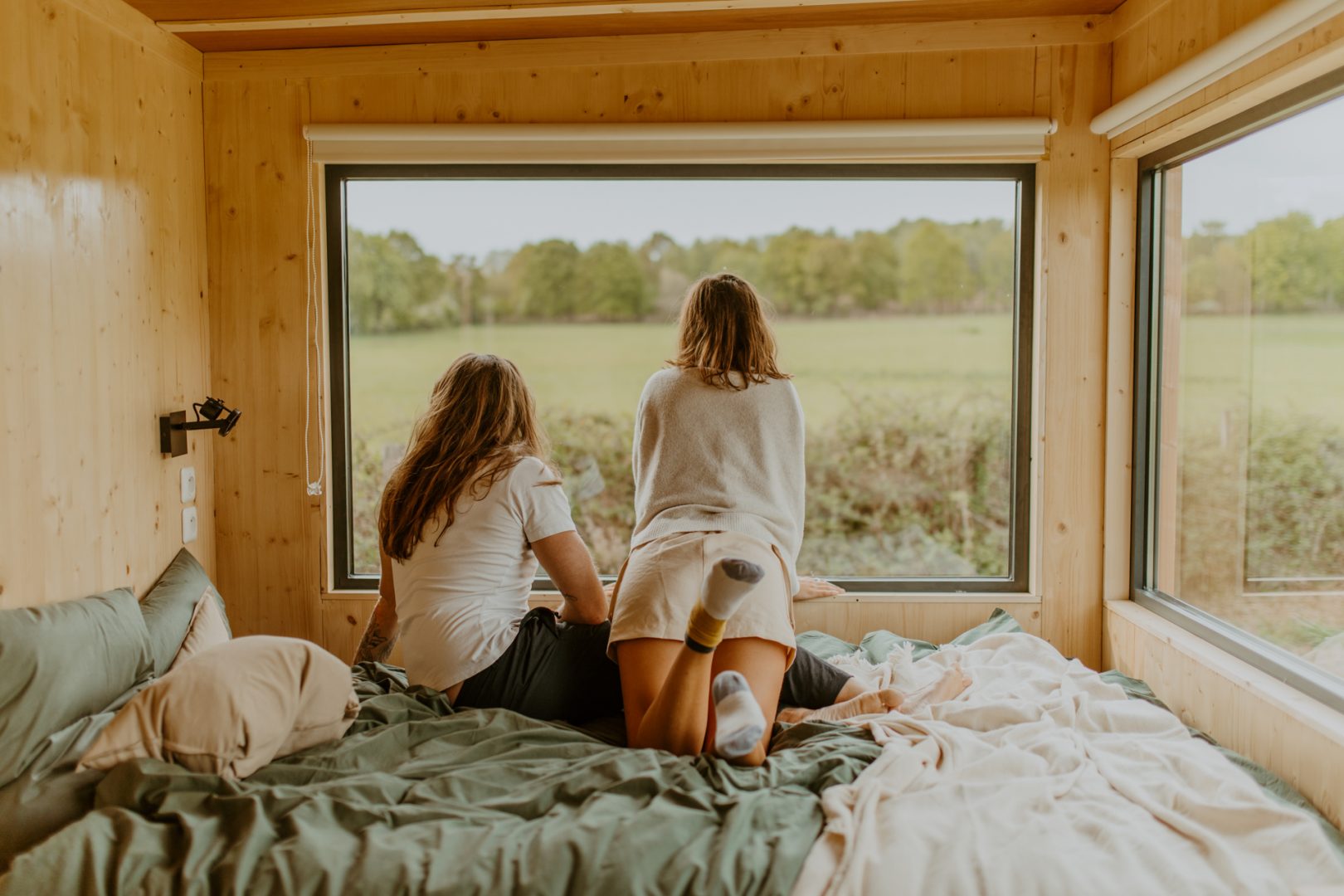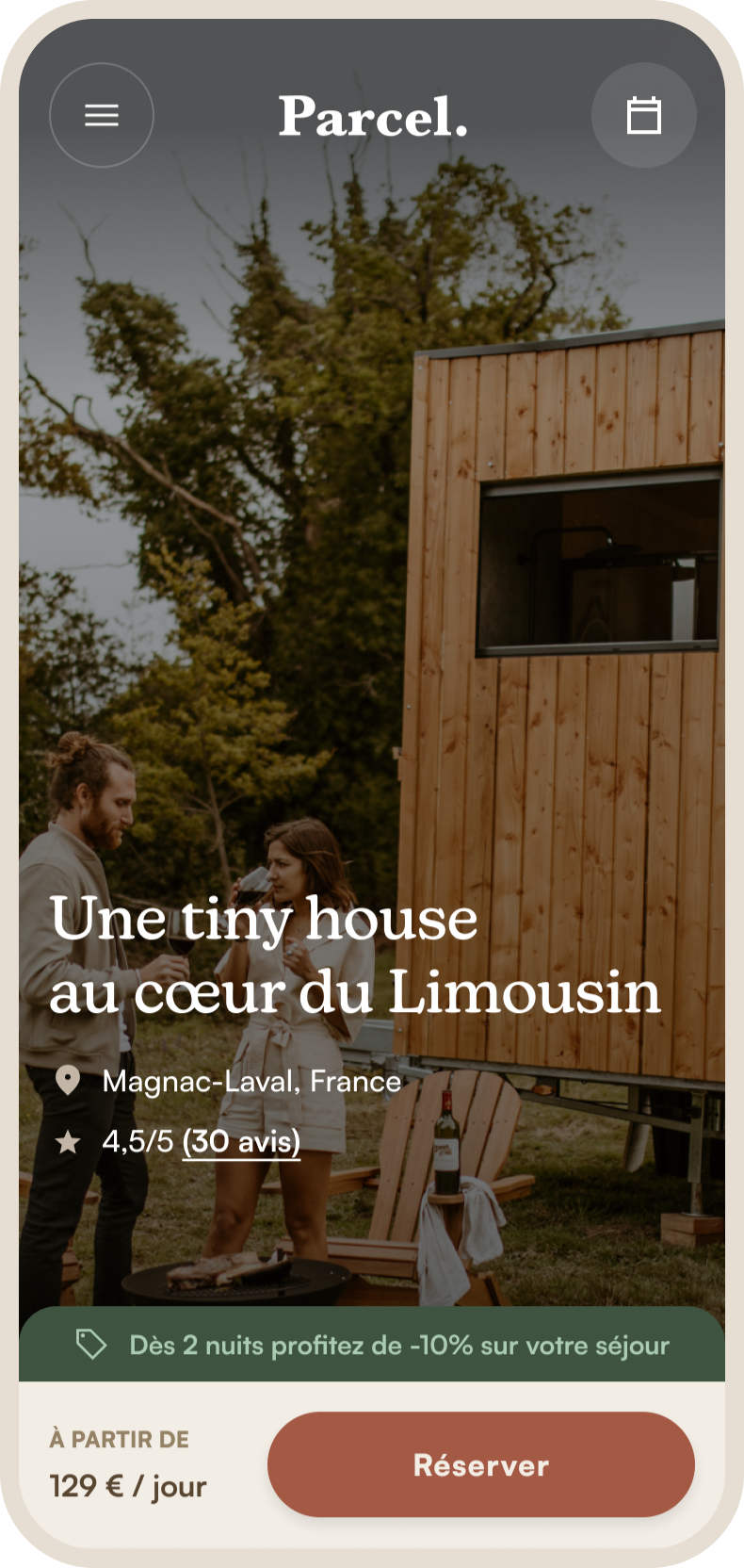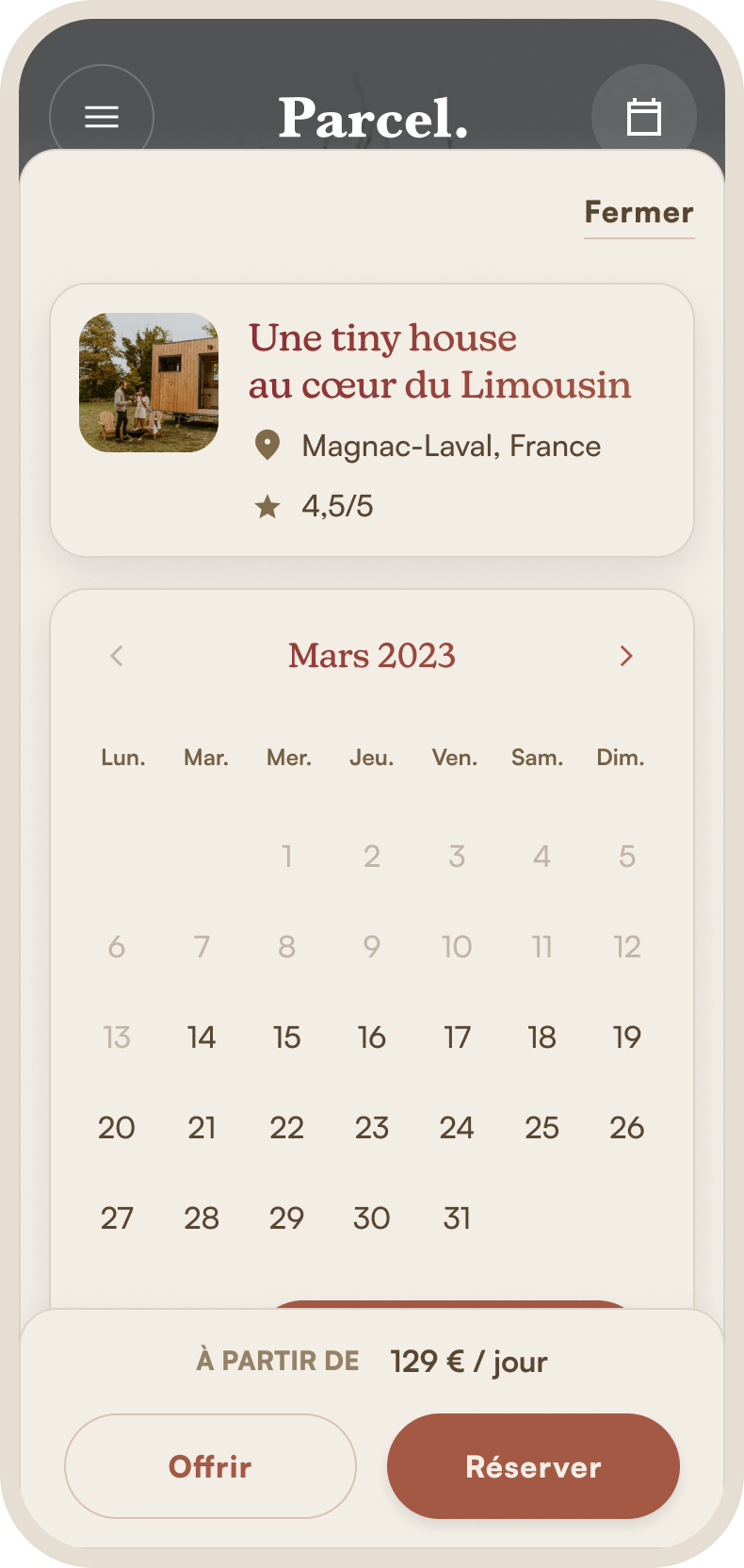 Landings pages designed to maximize bookings and promote the French territory.
A NEW SEARCH MODULE, HIGHLIGHTING THE TINY HOUSES AVAILABLE BY REGION, AND REASSURANCE WITH FEEDBACK FROM TRAVELERS.