Redesign of the iconic brand's customer journey to improve the shopping experience.
WIREFRAMING AND UI DESIGN OF THE LISTING AND THE PRODUCT PAGES IN DESKTOP AND MOBILE.
Client
Maison Kitsuné Paris
Expertises
#Wireframing & prototyping #UI Design #Digital design systems
Complete redesign of the product listing template and its filters on desktop and mobile for a richer and smoother experience.
THE CURRENT LISTING WAS SLOW AND INEFFICIENT, WITH A POOR IMPACT ON CONVERSION. WE TOTALLY REDESIGNED IT WITH LARGER AND MORE IMMERSIVE THUMBNAIL SYSTEM WITH INTEGRATED CAROUSELS FOR A QUICK VIEW OF PRODUCTS. WE ALSO ADDED A QUICKSHOP SYSTEM TO OPTIMIZE THE USER EXPERIENCE. FINALLY, FILTERS HAVE ALSO BEEN REDESIGNED WITH ASYCHRONOUS LOADING FOR EVEN FASTER NAVIGATION.
We designed A more immersive and easy-to-use product template.
WE'VE REDESIGNED THE PRODUCT PAGE TO GIVE GREATER PROMINENCE TO PRODUCT VISUALS AND OPTIMIZE THE USER EXPERIENCE WITH A MORE INTUITIVE VARIATION SELECTOR. ON THE LEFT, PRODUCT PICTURES SCROLL NATURALLY. THE VARIATIONS ARE NOW VISIBLE AT A GLANCE. WE'VE CLEANED THE CALL-TO-ACTION AREA OF ALL SECONDARY INFORMATION, WHICH NOW ARE ACCESSIBLE IN OVERLAY PANELS.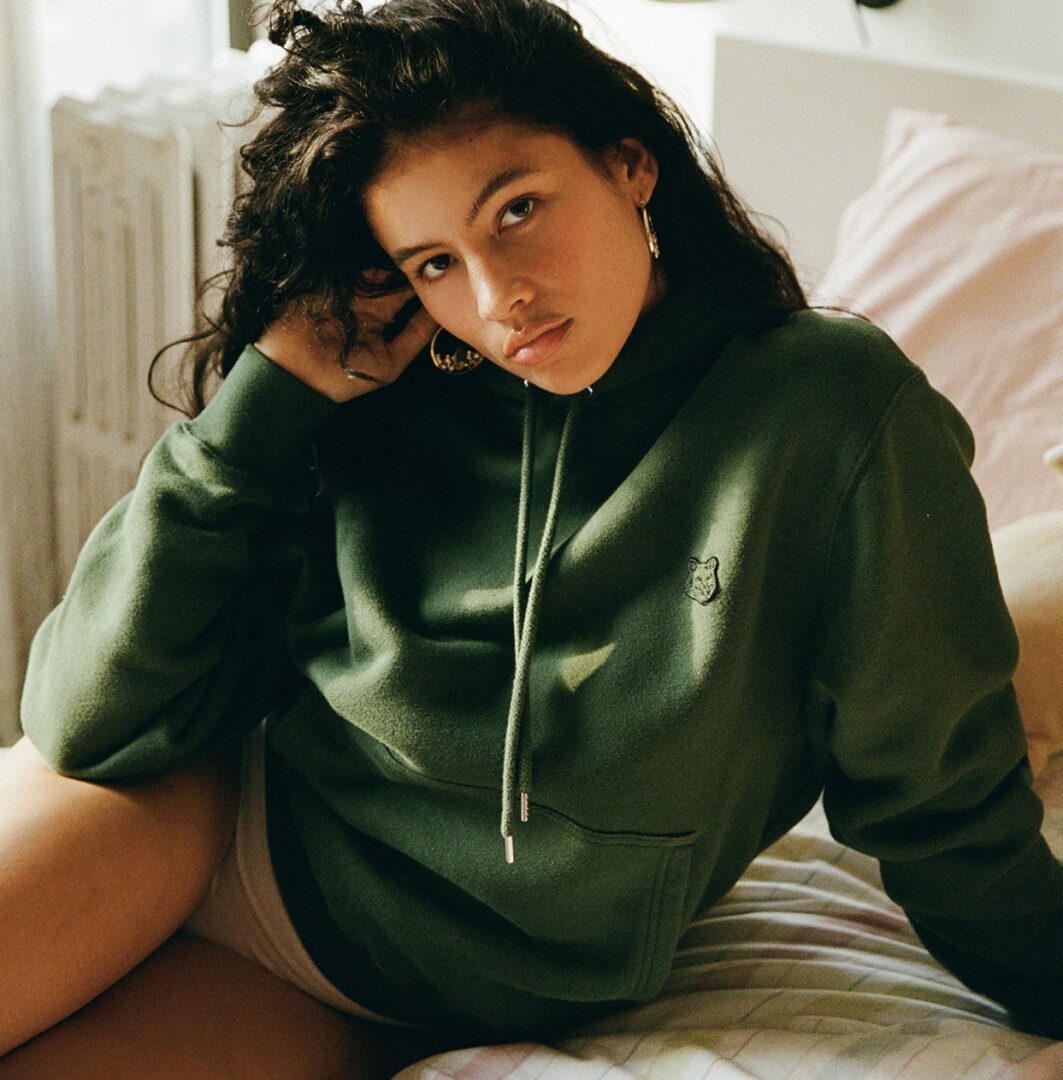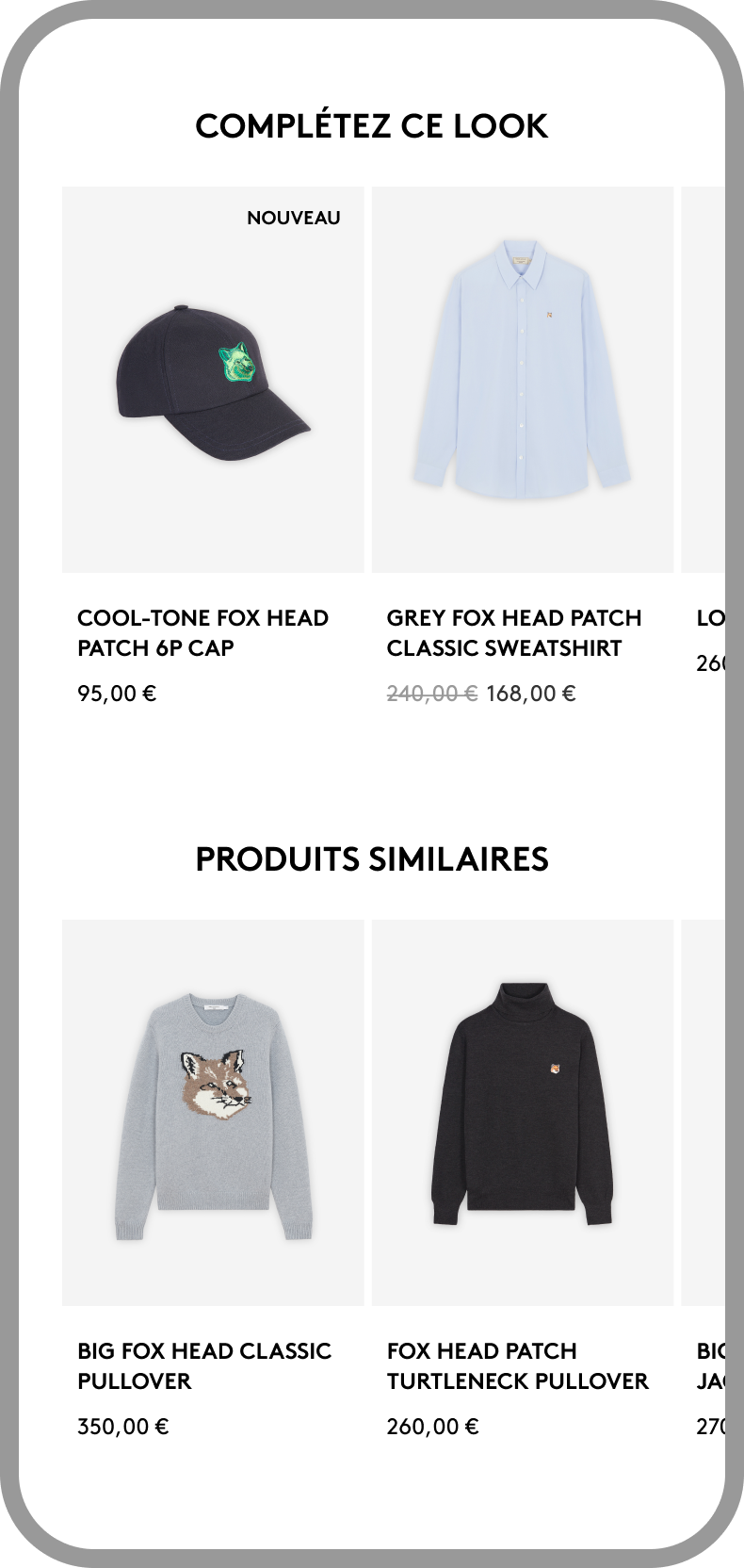 Maison Kitsuné also trusted me with the design of several landings pages.
I DESIGNED AND DEFINED THE STRUCTURE OF TWO LANDINGS PAGES FEATURING COLLABORATIONS BETWEEN MAISON KITSUNÉ PARIS AND OTHER BRANDS. ONE WITH SOUTH KOREAN FASHION BRAND « ADER ERROR » AND THE OTHER FOR A COLLABORATION WITH THE DESIGNER « OLYMPIA LE TAN ». THESE MORE CREATIVE PROJECTS WERE AN OPPORTUNITY TO EXPLORE NEW FORMS OF NAVIGATION AND IMPLEMENT MORE ADVANCED GRAPHIC CONCEPTS.