Complete redesign of the Sleak website, a recognized French company in the field of audiovisual production.
THE MAIN INTENTIONS FOR THIS DIGITAL REBRANDING WERE TO IMPLEMENT AN ORIGINAL, PLAYFUL AND INTUITIVE NAVIGATION CONCEPT. AND TO PUT THE ACCENT ON ANIMATIONS TO ECHO THEIR TWO CORE BUSINESSES: FILMING AND MOTION DESIGN.
Expertises
#UI Design #Art Direction
dive straight into the latest productions from
the home page.
THE IDEA HERE WAS TO SHOWCASE THE COMPANY'S EXPERTISE BY HIGHLIGHTING ITS LATEST PRODUCTIONS. TO ACHIEVE THIS, I DESIGNED A HOME PAGE PRESENTING A SELECTION OF PRODUCTIONS IN AN IMMERSIVE LAYOUT WITH PLAYFUL TRANSITIONS. NAVIGATION IS SIMPLE AND INTUITIVE. THE FOUR MAIN MENU ENTRIES ARE PLACED IN THE FOUR CORNERS OF THE SCREEN, TO REFLECT THE FRAMING MARKERS VISIBLE ON PROFESSIONAL CAMERA MONITORS.
Display productions in an original horizontal navigation.
FOR THE PROJECT PRESENTATION TEMPLATE, I IMAGINED A HORIZONTAL NAVIGATION SIMILAR TO THE VIDEO EDITING TRACKS. ALTHOUGH IT'S LESS CONVENTIONAL, IT'S NO LESS FUNCTIONAL, BECAUSE IT'S ALSO POSSIBLE TO FILTER PROJECTS BY CATEGORY.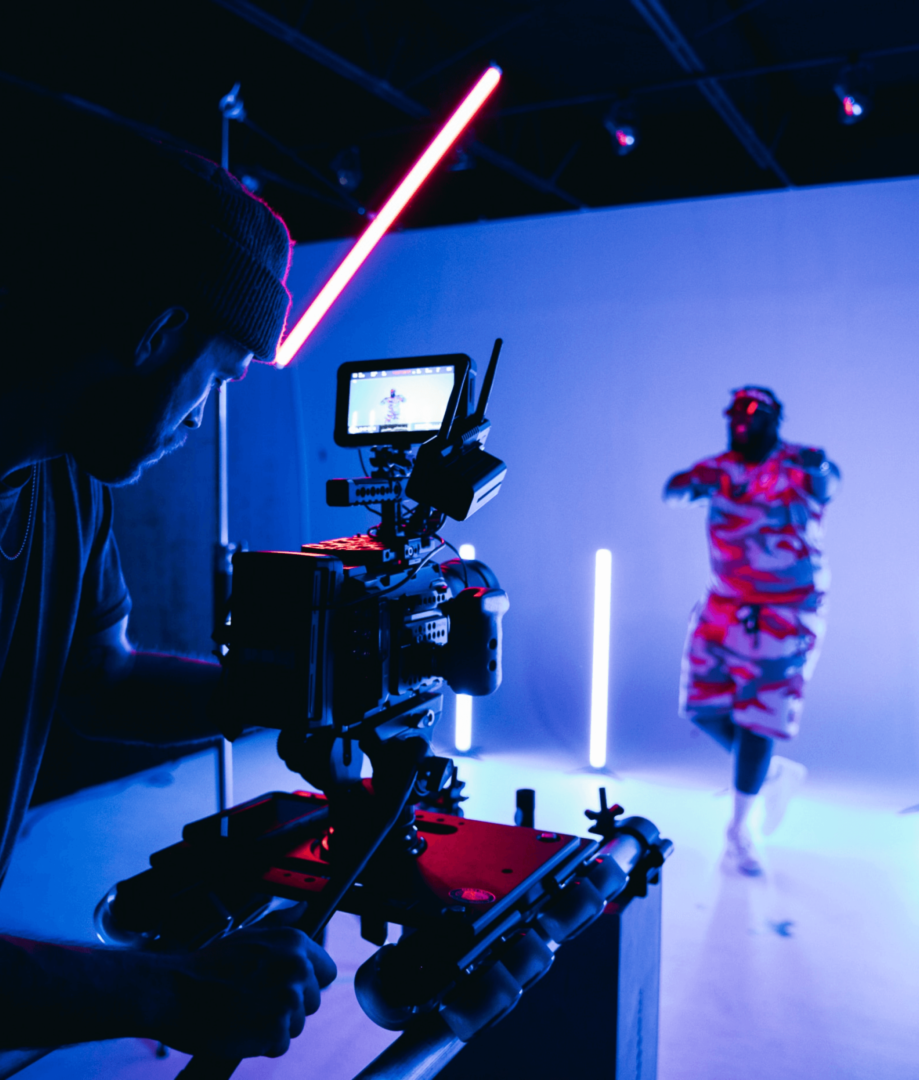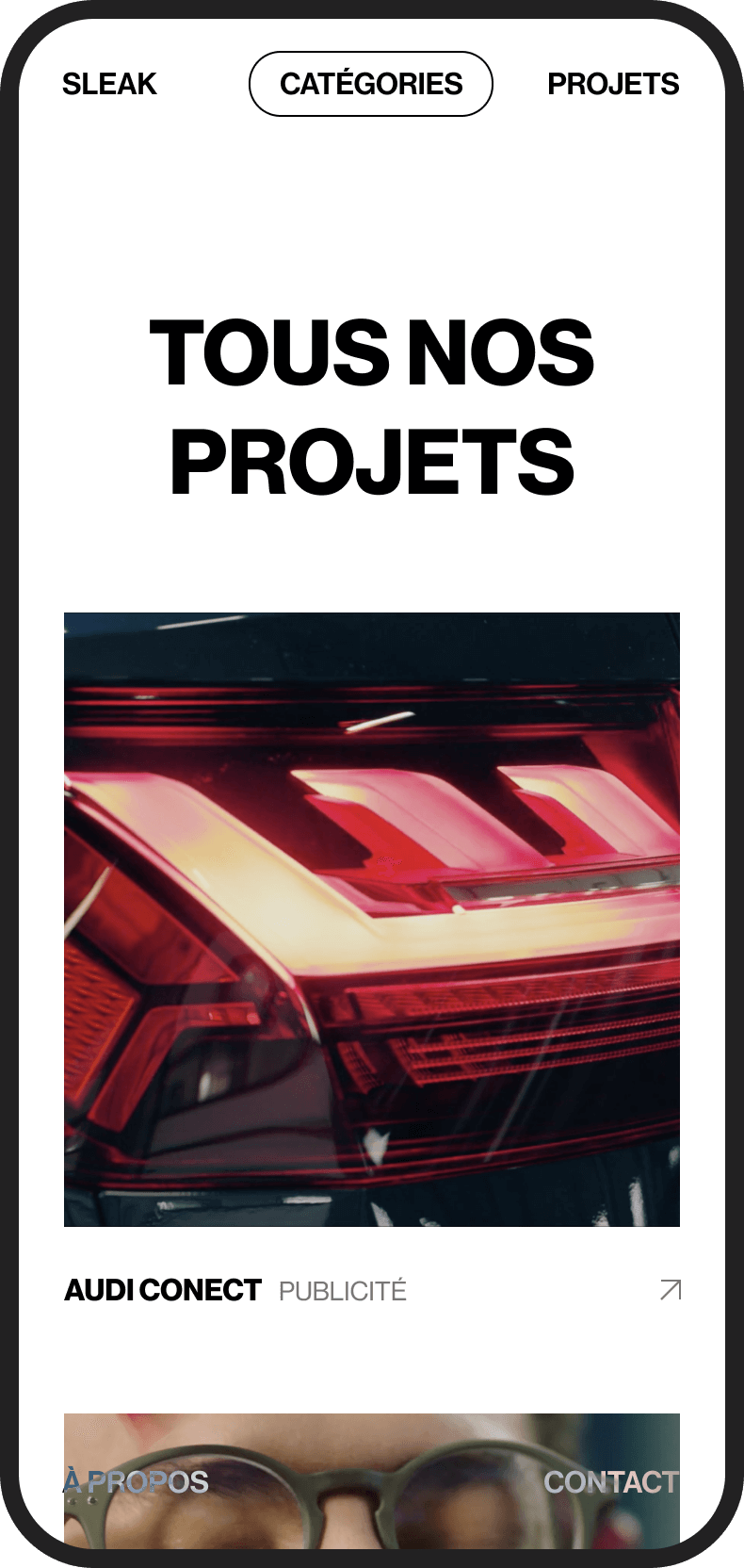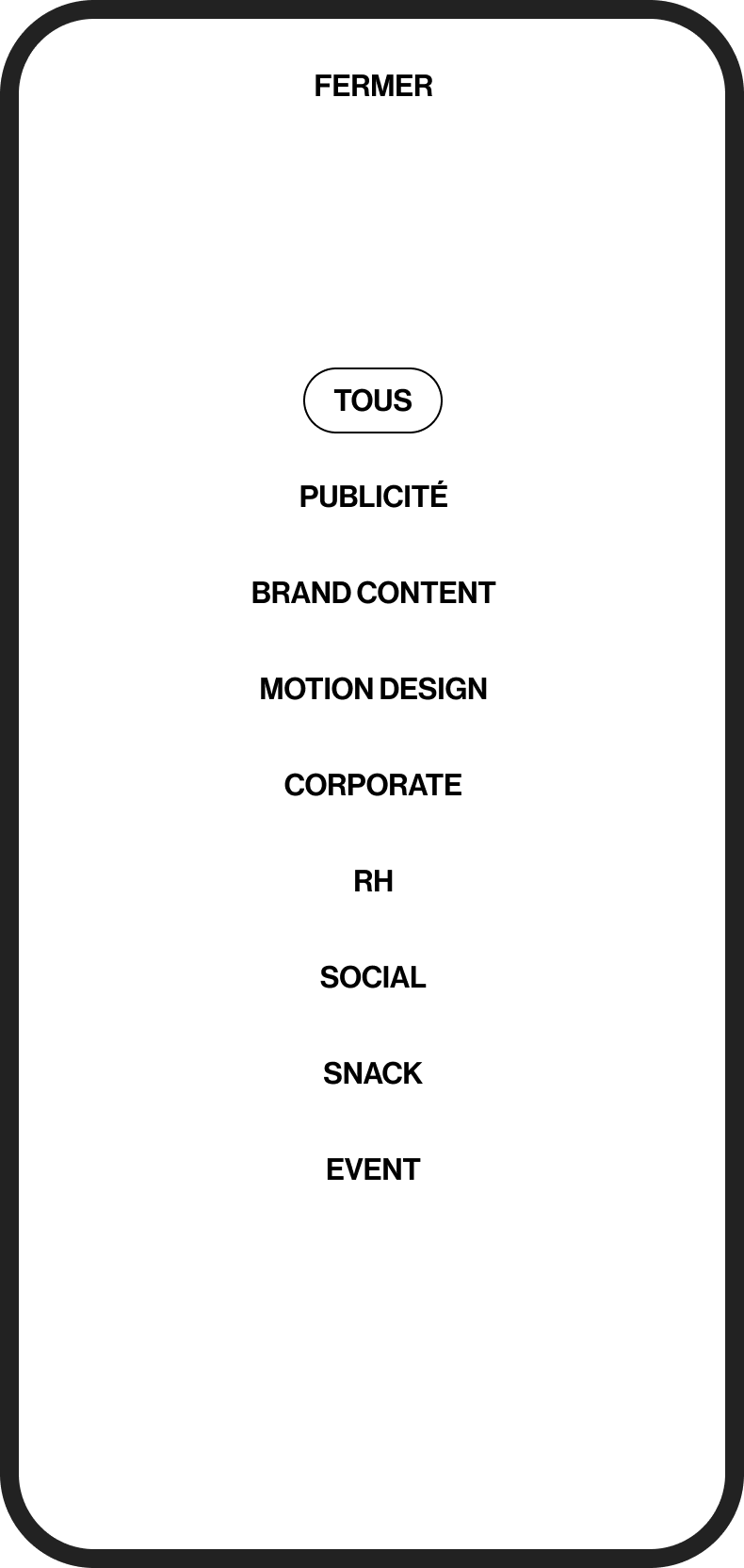 Design of A new, rich and immersive project template.
THE GOAL HERE WAS TO BRING THE USER DIRECTLY INTO THE WORLD OF THE PROJECT, WITH AN OPENING VIDEO AT THE TOP OF THE SCREEN, WHILE PRESENTING PROJECT INFORMATION IN A CLEAR, EASY-TO-READ LAYOUT.
Present Sleak's expertise and history in a bold, lively layout.